There are many types of kitchen countertop materials available on the market today. Some are of the do it yourself variety while others take special skill and tools to have installed. All kitchen countertop material however have one thing in common. None are the perfect product for everyone.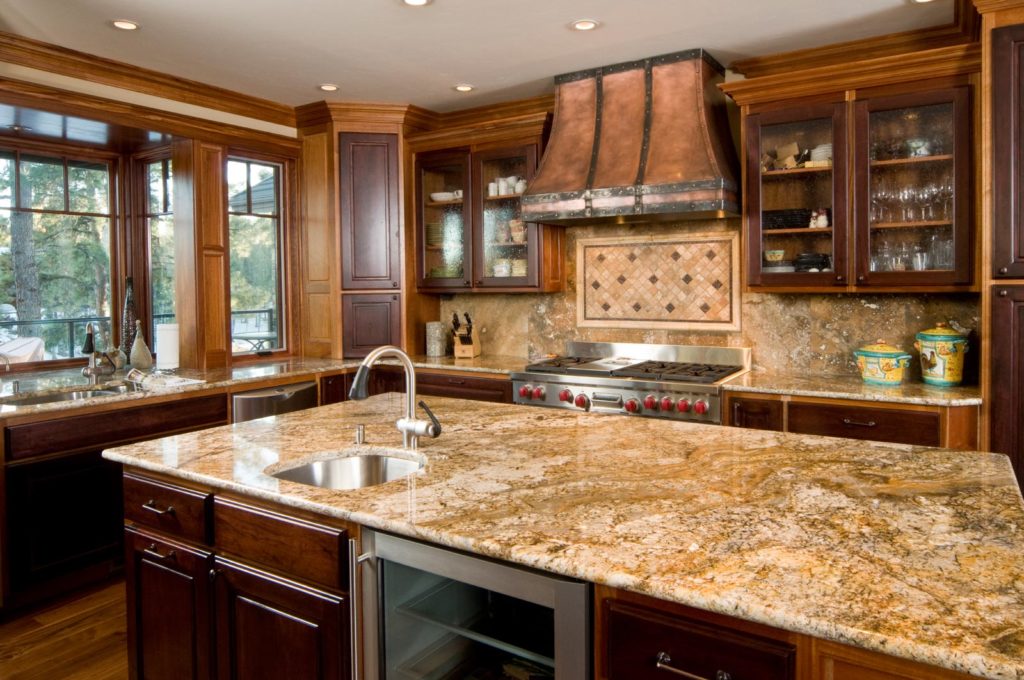 Take the most inexpensive kitchen countertop material, plastic laminate like the Formica (c) brand. This material is strong relatively stain resistant, comes in a wide assortment of colors, textures and designs and is rather easy to install. The negatives however include it can be cut easily when preparing food and it burns. Accidentally place a hot pan on your new plastic laminate kitchen countertop and you end up with a nice round burn mark. This is permanent and cannot be cleaned away.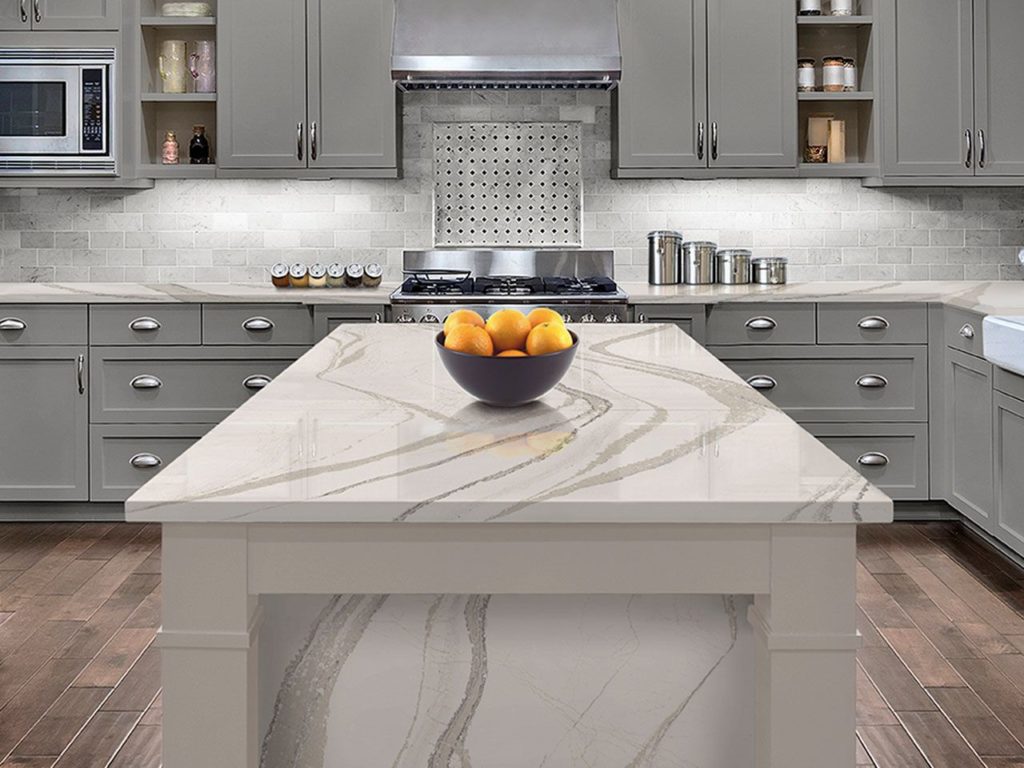 Knife marks or cuts in this material also tend to fill up with dirt and tend to make the countertop look ugly no matter what it's age. This is actually one of my favorite kitchen countertop materials however because it's a great surface to prepare baking goods and food. To get around the problems with this material, I've simply purchased special plastic cutting boards that resist heat, have them cut into the laminate counter where I usually put hot pans and do my cutting. I get all the benefits of laminate kitchen countertops without the usual problems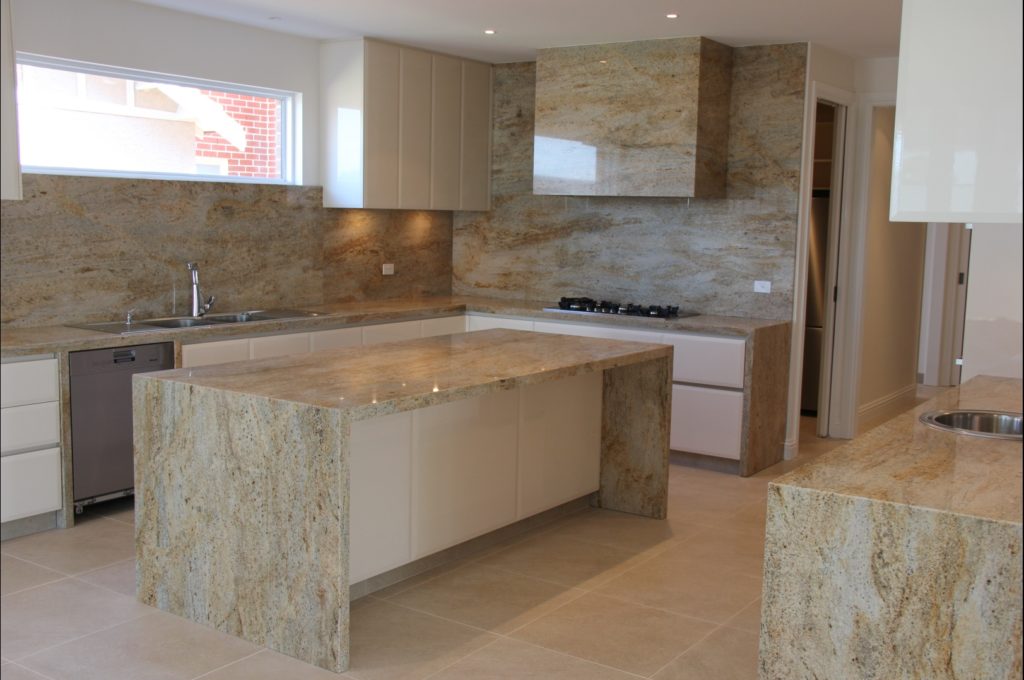 Next up, is ceramic tile. Nothing can beat ceramic tile for that "Old World" hand crafted look. The tile itself doesn't burn, scorch, or cut with normal wear. There's a wide array of colors, textures and because it's a hand installed product, you can get as fancy or as plain as you prefer. Beautiful stuff Really. There's two big problems with ceramic tile however.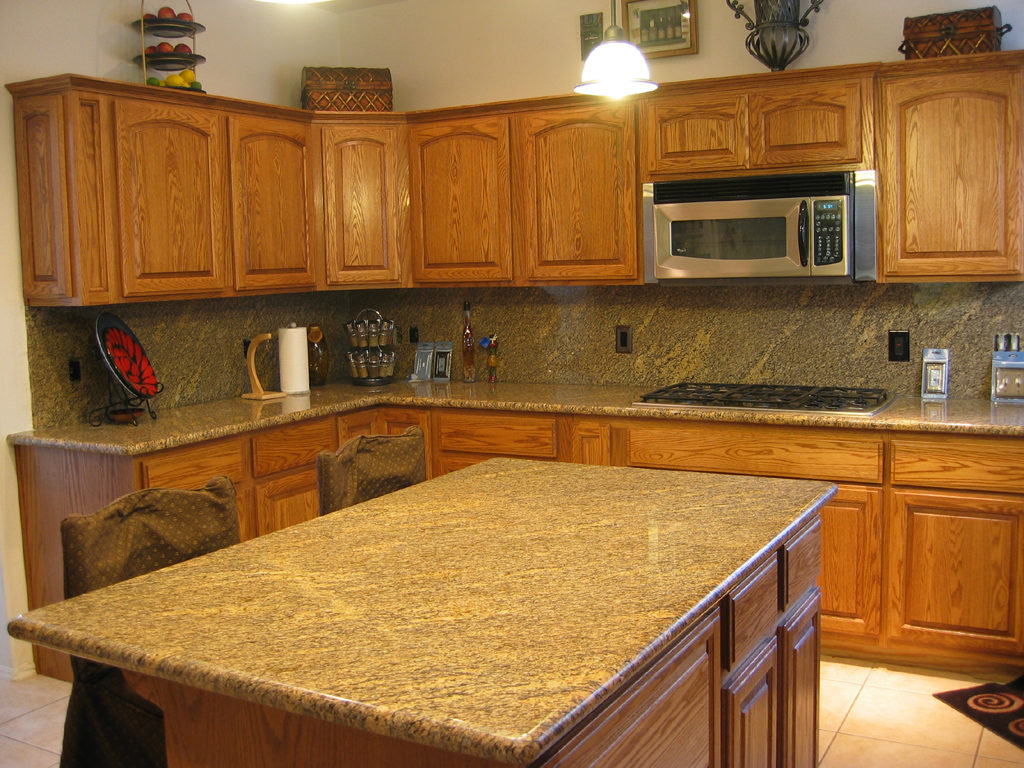 First, because it's tile, there's also grout lines. Although the tile doesn't stain, the grout lines do however. This means that white stuff shows if you have darker grout and darker stuff will show if you have lighter or white tile. Grout maintenance, although not difficult still should be a consideration. The other issue is only a problem if you bake. Rolling out dough on a tile surface is difficult because of the grout lines and tile imperfections. A ceramic tile kitchen countertop is not smooth or perfectly flat.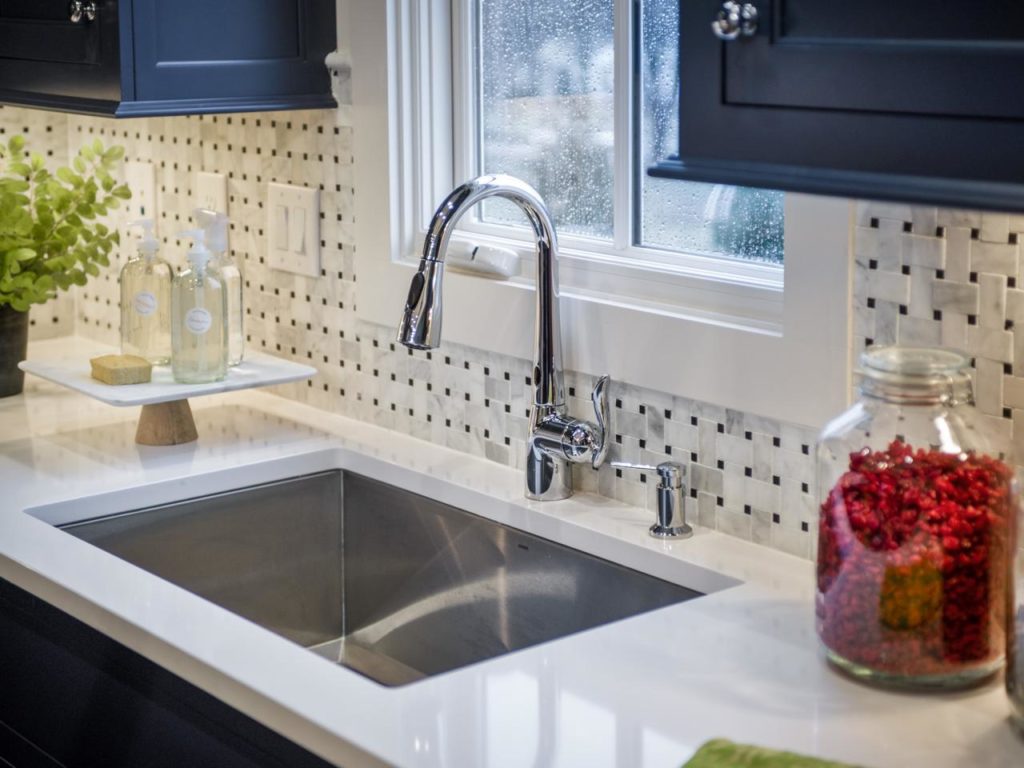 One type of kitchen countertop growing rapidly in popularity is the solid surface and granite type counters. Solid surface materials are man made while the granite is natural. Each however offer a beautiful blend of natural blend of color that can give your kitchen a clean, upscale look. These materials come in a variety of colors with the solid surface being available in solid and multi colors.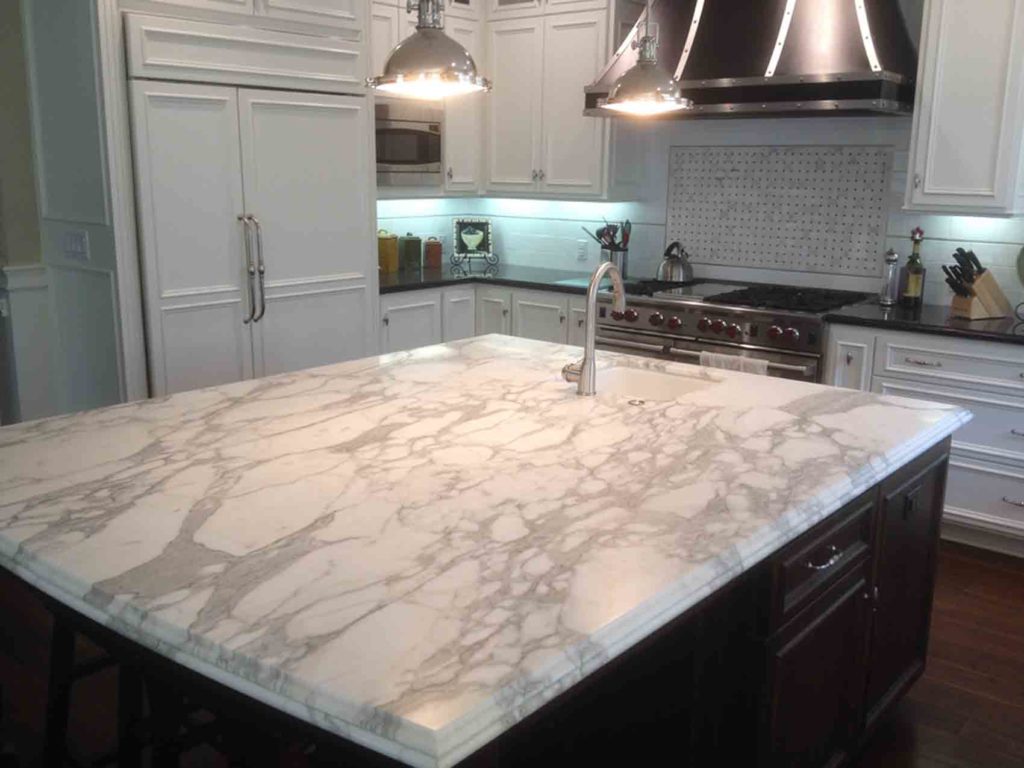 Granite typically looks like a multi colored aggregate with a deep glowing tone. The two biggest issues with these products however are the same. The first is price. Both solid surface and granite kitchen countertops can be considered some of the high end, most expensive options available. 100-150 dollars per running foot of countertop is typical. This also may or may NOT include any back splash on the counter. The other issue with both the solid surface and granite countertop materials is the rather limited selection. You will need to be very satisfied with your selection as unlike the cheaper plastic laminate kitchen counter, replacing this material is expensive.
We have a wide range of kitchen countertop selections that continue to grow in both type of material and product selection. When choosing what is right for you, be aware of the possible issues so in the end you can be happy and satisfied with your investment no matter what the selection.